artists
Ria Pacquée
1954, Merksem, BE Lives in Antwerp, BE
Entre Nous Quelque chose se passe, 2006 Video, 16' 24''
TRENTO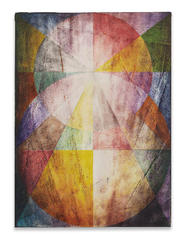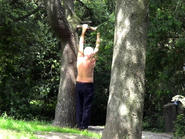 In the work of Ria Pacquée, relative and existential elements converge. She begins with the premise that life doesn't necessarily revolve around knowledge and understanding, but that everything starts with breathing and a longing for otherness. In her past work, she has headed out onto the streets with a camera and arranged her images around formal elements. The results were visual-aural puzzles: passing images of lines and colors, shadow and light, wind and sand; amalgams of random fragments, combined into a meaningful whole.
Evolving out of this earlier work, Entre Nous Quelque chose se passe plays on the movements of people in a park: always alone even if in a group, interchangeable, faceless, and genderless, they do not speak, yet they seem to communicate. Unconsciously, their movements become those of the observer as well.
Location
TRENTO
ANSELM FRANKE/HILA PELEG: "THE SOUL (or, Much Trouble in the Transportation of Souls)"
PALAZZO DELLE POSTE, VIA S.S. TRINITA' 27, I-38100 TRENTO, ITALY
more