artists
ALTERAZIONI VIDEO
PAOLOLUCA BARBIERI MARCHI, 1974, ROME; ALBERTO CAFFARELLI, 1978, MILAN; MATTEO ERENBOURG, 1982, MILAN; ANDREA MASU, 1970, CREMONA; GIACOMO PORFIRI, 1982, MILAN
COPY-RIGHT NO COPY-RIGHT, 2007 mixed media installation including video ARTISTS' SERIAL KILLER, '20 - INCOMPIUTO SICILIANO, 2007
ROVERETO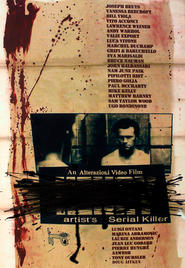 ARTISTS' SERIAL KILLER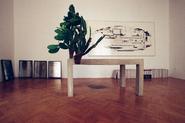 INCOMPIUTO SICILIANO
Alterazioni Video is an art collective which functions as a platform to investigate the social and political aspects of art through alternative uses of new media. Presented at Manifesta 7, Copy Right No Copy Right is an installation questioning the idea of copyright and intellectual property.
The entire archive aligned to Alterazioni Video, including personal data and information illegally downloaded from the Internet and from multimedia storage facilities, is at the visitor's disposal. Software, films, music, visual art works, videos, pornographic entertainment, books, images, articles and links have been organized to be easily copied and reproduced. Incompito Siciliano is an ongoing study which surveys and maps the aesthetics and formal features of projects of unfinished public architecture spread through Italy, in particular in Sicily. It reinterprets the Sicilian landscape by cataloguing and then defining the style and artistic merit of these sites, focusing on the town of Giarre, a place the artists have dubbed "the capital of the Incompiuto Siciliano" a haunting and beautiful collections of sites. As an archive of failures and paradoxes, Incompiuto Siciliano operates as a specific, harsh critique of political and economic system of power.
Location
ROVERETO
ADAM BUDAK: "PRINCIPLE HOPE"
EX PETERLINI, VIA SAVIOLI 20 – MANIFATTURA TABACCHI, P.ZZA MANIFATTURA 1 -STAZIONE FERROVIARIA, PIAZZALE ORSI, I-38068 ROVERETO, ITALY
more