artists
Auditory Epode
Curated by Tobi Maier
Manifattura Tabacchi
ROVERETO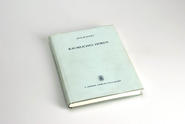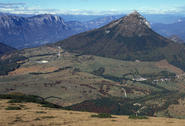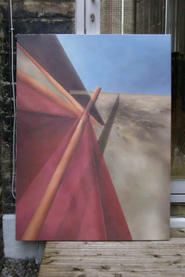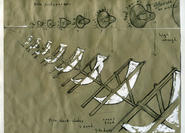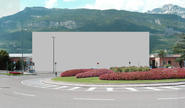 In the early 20th century, Rovereto, then a small city on the edges of the Habsburgian Reich, was the home to the Futurist artist Fortunato Depero. Around the same time, Luigi Russolo proposed his ideas of Futurist aesthetics in his manifesto L'arte dei rumori (Art of Noise) – advocating the use of sounds from the body, nature and the industrial modernization in his compositions. Auditory Epode , set in post-industrial ruins of Rovereto, features a group of artists working with sound, taking their cue from the postulations of Russolo. Like a form of lyric written in couplets, each work is an acoustic reference to the ecologies and sociologies of today. Radio broadcast complements the project.
The provocation of the random and the unpredictable is tnE's strategy for producing spatial and functional agendas for architecture. Their design is less a collection of forms, functions or ideas but thrives on a floating practice – always directed towards the body of the viewer.
Audiolounge is an example of mobile architecture and sculpture, hosting five MP3 players connected to eleven loudspeakers. In his manifesto, Russolo said that "the variety of noises is infinite." Audiolounge features a selection from the history of noise:
Hugh Davies, Quintet (1967–68), 12' 12''
Walter Ruttman, Wochenende (1930), 11' 23''
Luc Ferrari, Visage V (1958–59), 10' 37''
Depero Fortunato, Verbalizzazione astratta di signora (1916), 2' 45''
Matty Malneck / Frank Signorelli, Futurist Caprice (1920's), 3' 50''
Filippo Tommaso Marinetti, Parole in Liberta (1920), 3' 37''
Antonio Russolo, Corale (1921), 1' 57''
Luigi Russolo, Crepitatore (crackler) (ca.1914), 1' 06''
This electro-acoustic piece simultaneously enters fields of sound, composition, architecture and spatial perception. The title refers to the acoustician Jens Blauert (1938) and his discovery of "directional bands" that help us to retrieve spatial information of sound objects. In Spazio Jens Blauert sounds are picked up by the microphones in the first space and then filtered with Blauert's specifications. These sounds are played back into an 8-channel loudspeaker system in the second space, which induces a slightly altered perception and a sense of hearing where auditory spatial inversion is the rule. At unannounced times an electro-acoustic composition will be diffused in this space, interrupting the inverted state of situation.
Watson employs highly scientific and technical devices to gather the sounds of wildlife. Clarity, depth, quietness are the key elements through which he explores natural sound sources in an attempt to make sense of a place. Cima verde (Green Top) consists of field recordings gathered during a residency in spring 2008 at the Center for Alpine Ecology (CEALP), situated at an altitude of 1.500 meters on Monte Bondone near Trento. Watson's recordings create the impression of living in the transition period between winter and spring in space/time compression. The collections of sound hover between documentary reality and a mesmerizing acoustic tableaux vivant .
The project is curated by Daniela Cascella, Lucia Farinati and Tobi Maier
Text, as theoretical writings and literature, is the inspiration for Ostoya's practice, often developed through an interest in idealistic and engaged positions of different individuals. Saturday Afternoon, 1st of December, Leeds commenced with a recording of the Polish sociologist Zygmunt Bauman reading the chapter Leonia from Italo Calvino's novel Invisible Cities (1972). Bauman has previously employed Leonia as a metaphor for post-modern, consumerist society characterized by ambivalence and an increasing feeling of uncertainty. The set-up is a timeless interior with furniture-like sculptures and a composition of paintings based on media imagery. The recording, which also functions as radio play, is played from a ramshackle ghetto blaster – turned on and off by the visitor.
Distant sounds features a group of wall-mounted loudspeakers joined to deckchairs. The loudspeakers transmit field recordings from Rio Branco, capital of the Brazilian state Acre in the Amazon, Achna, a depopulated village on the Green Line in Cyprus and from Ushuaia in Tierra del Fuego / Patagonia – remote places the artist has visited in recent years. The distinct sounds of these places expand and meet at the garden of ex-Peterlini. For Xagoraris, the idea to join the different recordings is also an attempt to create a new space within ex-Peterlini, a space as large as the aural range around the loudspeakers but also as large as the visitor can imagine.
Location
ROVERETO
ADAM BUDAK: "PRINCIPLE HOPE"
EX PETERLINI, VIA SAVIOLI 20 – MANIFATTURA TABACCHI, P.ZZA MANIFATTURA 1 -STAZIONE FERROVIARIA, PIAZZALE ORSI, I-38068 ROVERETO, ITALY
more